Alright, let me preface this by saying these are MY top 10 necessities - everyone will have different needs and different opinions, but these are the items that made the first few months with a newborn soo much easier. Which makes them worth sharing, right?? Hopefully you'll find this list of items helpful! AND BONUS! A few of the companies mentioned have provided special discount codes JUST FOR YOU, for this post! Keep on reading and snag one for yourself!
1) A Rock N Play! Now THIS thing is magic. Because it's slightly angled, it helped my babies feel like they were being held, which in turn, helped them sleep like champs. I actually don't think I've ever heard a bad word about Rock N Plays.. in fact, most people swear by them! I'll probably do a separate post on sleep later, but I will say: one thing we did that helped a lot was to start having Silas take at least 1 nap a day in his crib, starting at 5 weeks, until we worked up to all naps in his crib and the Rock N Play at night only. SO GLAD we did this because sleeping propped up for months and then trying to get him to lay flat would've been a NIGHTMARE (we're doing the same with Verity and it's working well so far). Trying to think further down the line than the present moment is one of my parenting philosophies. Haha.
2) The Ollie Swaddle! Again, every kid is different, but mine have loooved being swaddled and those blankets only worked until they were strong enough to kick them off (so like.. a week). If your kid can't sleep without being wrapped up tight, I highly recommend one of these swaddles - it's moisture-wicking, easy to use and the velcro makes it stay. Heaven.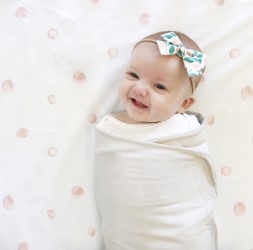 Bow: The Crafted Co My joggers: Evy's Tree
Sheets: Land of Nod Bow: LaBelle Baby
3) A car seat cover. My favorites are the ones from Milk Snob! I've used them for both kids now and not only have they held up INCREDIBLY WELL, they're also super cute and super handy. I use 'em for the carseat, as a nursing cover, in the shopping cart at Target. You name it, I've probably used it for that. Ha. And just because the owner is so sweet, here's a little discount code for you to go snag one of your own!
Use code BBMLK15 for 15% off your purchase!!
4) A wrap/ring sling. I always thought it was so silly for moms to have 6 different baby carriers… and then I became a mom. And found that each carrier/wrap really has it's own benefits and uses. Here's to becoming that mom we all said we'd never be. EYEROLL. ;) I currently use this wrap and ring sling, both from Hope Carried. Love their mission and their products. I also plan on using my Ergo again as Verity gets older - didn't love the Ergo before 6 months with Silas, but that's just me. Again, different carriers for different stages. THEY'RE ALL AMAZING.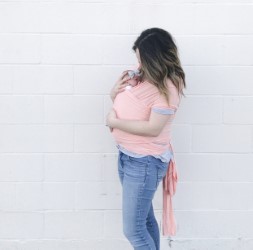 5) THIS PLAY GYM. Y'all. Maybe I'm vain, but give me all the pretty baby items. I've never been a huge fan of obnoxiously colored things and baby gear is no exception. That's where this play gym made all my dreams come true: it's eco-friendly, neutral and doesn't stick out like a sore thumb in my living room. And my kiddos love it. Yes, even the 2 year old ;)
Verity's headband: Designs by Pebblehut.
My sweater: Evy's Tree
Rug: RUGS USA
6) Milestone cards. Because let's be honest… how often do I remember to actually write down the important events? WHICH MAKES ME WANT TO CRY. I always think I'll remember everything but I knooow that's not true. That's where these cards come in handy - just pop them in the picture with the date on 'em and you'll always remember what happened when. I also try to keep up with a calendar each year for each kid - writing small things down as they happen - but again, hard to keep up with! Love how easy the Milestone cards are to use!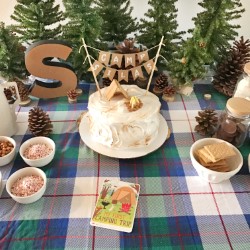 7) A sound machine! We loooove this one. It's literally been on, running, since Silas was born in December of 2014. And still works perfectly! It was also one of the first purchases we made for Verity's room. They're portable and just provide that extra layer of sound protection from loud noises - we've never had a baby wake from thunder, fireworks, loud voices, lawnmowers, etc. And I seriously believe it's because of our sound machines! A legit must-have.
8) A good diaper bag. My personal fave? FAWN DESIGN. Hands down. I lusted over this bag for a good year and a half and when I found out I was pregnant again, I knew I just had to have one! Some of my closest friends all pitched in and made it happen for my shower - and I can't sing it's praises enough. It's roomy, it's stylish, I love carrying it around. And BONUS: it can be worn as a regular shoulder bag or as a backpack! So, so handy.
My top: Thistle and Finn
9) A Dock A Tot. I hadn't really heard of these when Silas was a baby but they started gaining traction in the months leading up to Verity's birth and I was dying to try one. I'd heard such good things about them - and believe me when I say, all of those good things are 10000% true. We were sent a Grand and a Deluxe to use - and both of my kids are crazy for them. Silas uses his for every nap and every night - he climbs right in, snuggles up and snoozes hard. I wasn't sure if I'd need one for Verity but borrowed a friend's Deluxe on a whim and she went from sleeping 3-4 hour stretches to 7-8 hour stretches. UMM OKAY. And after a desperate e-mail, Dock A Tot was kind enough to send a Deluxe our way, too.. and I seriously can't thank them enough. They're breathable, all-natural, 100% cotton and I feel so safe using them with my babies. AND SLEEP. LET'S NOT FORGET SLEEP (allll the praise hands emojis).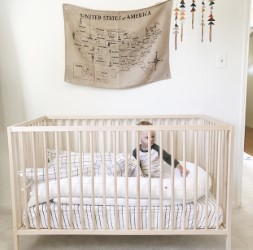 Map: Land of Nod
Mobile: The Little Tiny Shop
10) Cute things. Because every baby needs them. Or mine do, at least. Okay, okay. I NEED CUTE THINGS. Having a girl has been so fun - there are so many headbands and wraps and perfect, little accessories out there. And can't forget mamas - love these teething jewelry items. I can look put together when I wear them AND Verity can chew safely till her heart's content. Here are a few of my fave shops for these "cute things" AND some awesome discount codes for you to use!
Loved by Sophia Claire
Use code: brenaebradley for 25% off your order!
Designs by Pebblehut
Use code: BRENAE for 20% off your order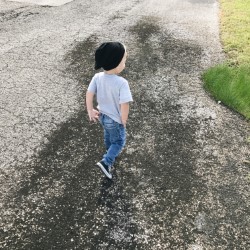 Mama and Little teething jewelry
Use code BRENAE for 15% off your order! Click here to shop!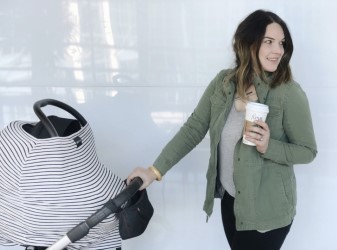 My top in both photos: Gray Monroe
Verity's outfit: Burt's Bees
Necklace and bracelet: Mama and Little
Alrighty, there you have it! 10 incredible products that I not only love and use myself but would absolutely 100% recommend to personal friends. I hope you mamas and soon-to-be mamas find this list useful! Let me know if you already own any of these items or plan to get them - I'd love to hear from you!
Love,
B